MOONBOUNCE

The nerdiest event in TV history was upon us. The Doctor Who 50th Anniversary Special. To mark the occasion we worked with a radio astronomer and invited fans to experience time and space travel for themselves by bouncing a voice message off the Moon.

The heavily distorted recordings that returned to Earth were then used online and on radio to promote the show.

Campaign Case Study:




Digital: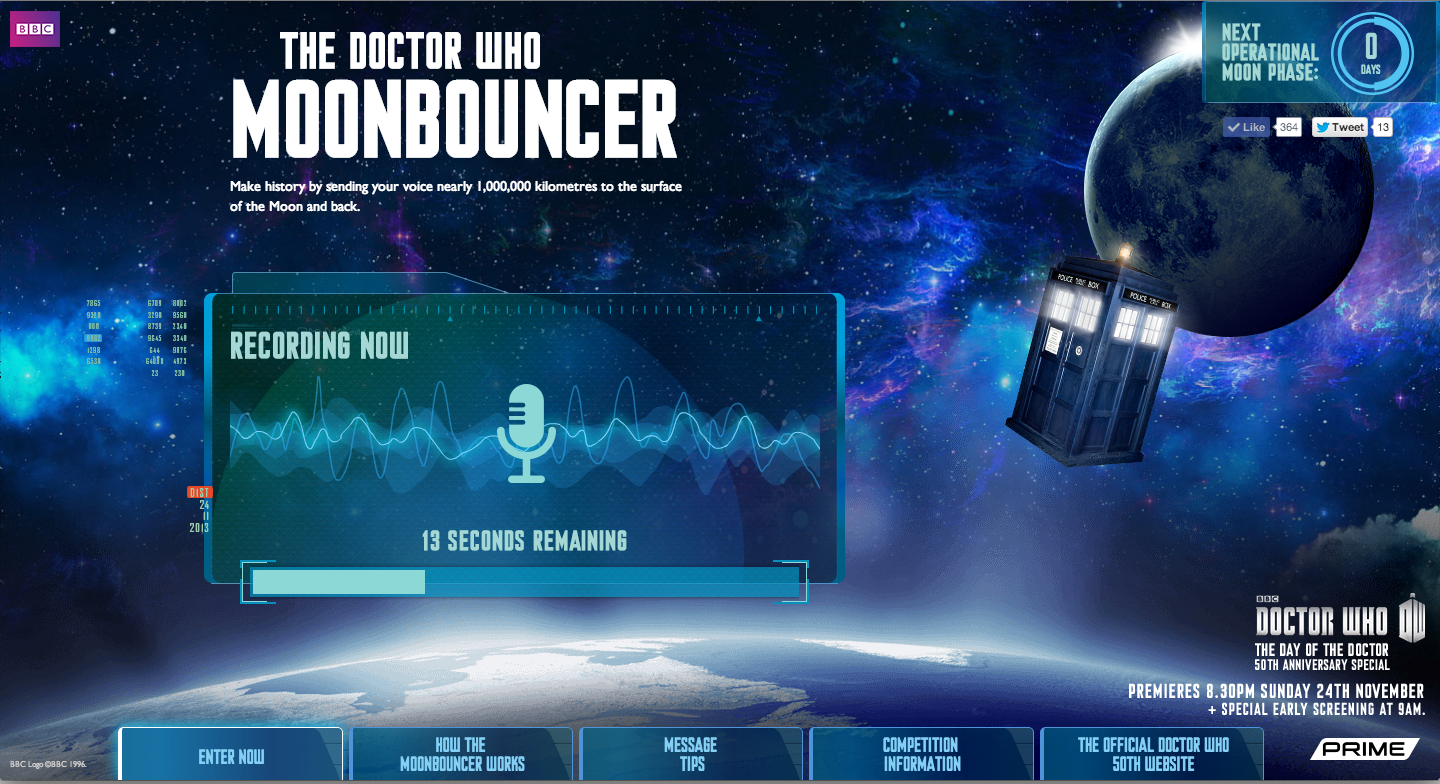 Here are some of the distorted messages that were returned from the Moon and turned into radio ads.
Radio:
For the print work we turned our art into radio waves, bounced it off the Moon, and translated it back into an image. (After a round trip of 768,000KMs through space it looked a little worse for wear.)
Print:
AWARDS & RECOGNITION:


AXIS:

Bronze (Integrated)
Bronze (Innovative Use Of Print)

Bronze (Art Direction)

Finalist (Direct Campaign)

Finalist (Innovative Use Of Radio)

Finalist (Experiential)

Finalist (Websites & Microsites)

Finalist (Out-Of Home Campaign)
AdStars:

Bronze (Print)

AdStars: Finalist (Graphic Design)

AdStars: Finalist (Outdoor)
Best Ads:

Best Interactive
Other:
Newspaper Ad Of The Month
Directory: Cannes Contenders List


---